Product - Mustelid trap
These are based on the well-known "DOC200" and target a variety of pests including rats, mustelids and hedgehogs.
They are a wooden tunnel 400mm long with swivelling lid access and have a stainless steel spring trap.
A larger variation is a double-ended version 600mm long with two stainless steel spring traps.
Please email us for pricing and delivery details for this product which is made on demand.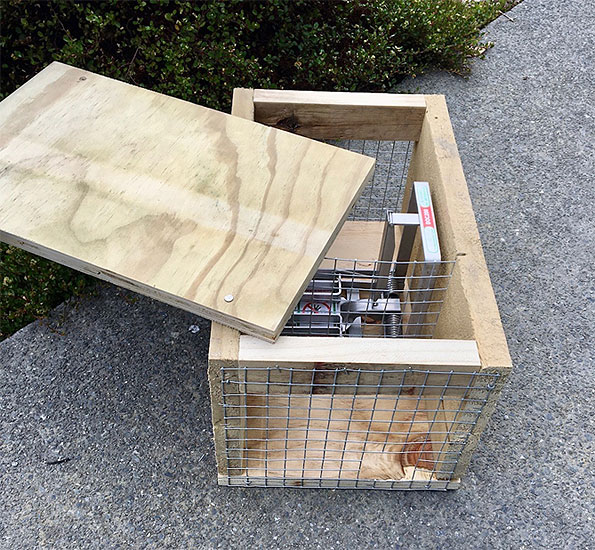 Opening hours
Tuesday 9am - 3pm, Wednesday to Saturday 9am - 12 noon.

Contact us
Email: [email protected]
Landline: 09 880 9800
Address: Waiatarua Reserve, 98 Abbotts Way, Remuera, Auckland 1050, New Zealand