Project - Vertical garden
Recycling pallets is an excellent way to reduce waste while making something useful for the community.
We have made a number of these vertical gardens which are usually planted up by children who discover recycling can be fun.
Made for Panama Rd School and Orakei Community Centre.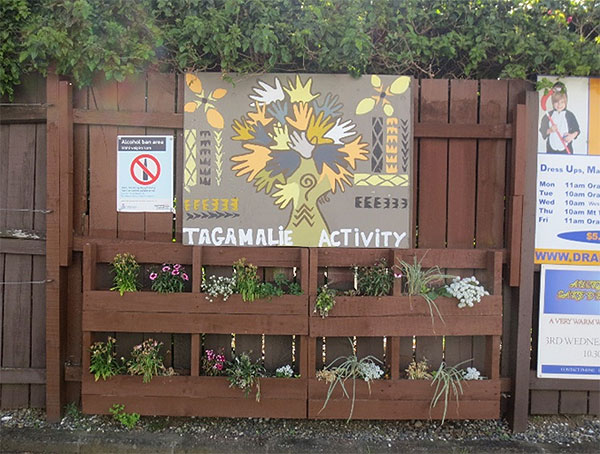 Opening hours
Tuesday 9am - 3pm, Wednesday to Saturday 9am - 12 noon.

Contact us
Email: [email protected]
Landline: 09 880 9800
Address: Waiatarua Reserve, 98 Abbotts Way, Remuera, Auckland 1050, New Zealand