Project - Vertical garden
Recycling pallets is an excellent way to reduce waste while making something useful for the community.
We have made a number of these vertical gardens which are usually planted up by children who discover recycling can be fun.
Made for Panama Rd School and Orakei Community Centre.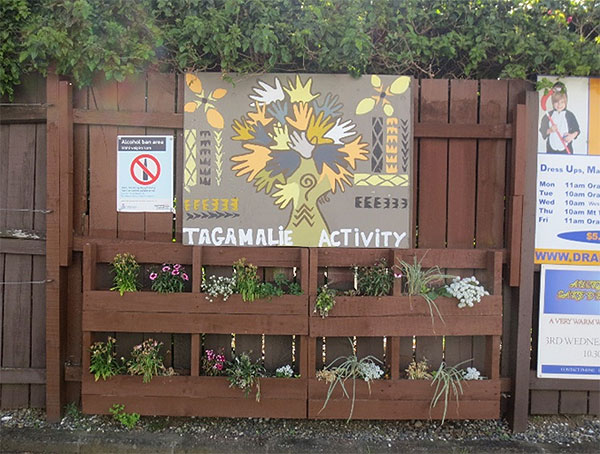 Opening hours
Tuesday: 9am – 3pm
Wednesday: 9am - 12:30pm
Thursday: 9am – 12.30pm
Friday: 9am – 12.30pm
Saturday: 9am – 12.30pm

Contact us
Email: [email protected]
Landline: 09 880 9800 - Mobile: 021 082 90970 (Terry)
Address: Waiatarua Reserve, 98 Abbotts Way, Remuera, Auckland 1072, New Zealand