Product - Timms trap platform
These are wooden right-angled bracket designed to elevate a Timms possum trap to an above-ground location on a fence or a tree.
They have been shown to considerably improve the catch rate of the Timms trap.
Please email us for pricing and delivery details for this product which is made on demand.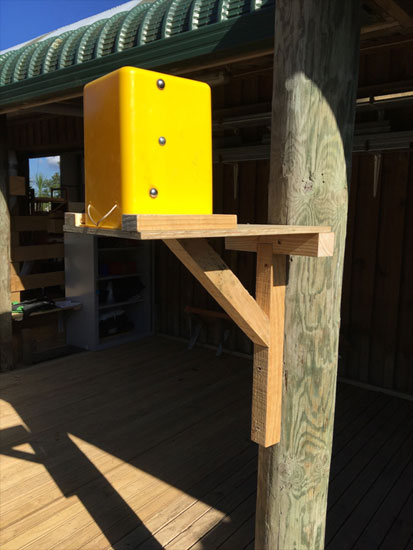 Opening hours
Tuesday 9am - 3pm, Wednesday to Saturday 9am - 12 noon.

Contact us
Email: [email protected]
Landline: 09 880 9800
Address: Waiatarua Reserve, 98 Abbotts Way, Remuera, Auckland 1050, New Zealand