Events - August 2023 - North Shore Vintage Car Club
Following a visit to our shed by Dave Lane from the North Shore Vintage Car Club, a group of 9 of our members returned the courtesy by visiting their shed.
Sausage rolls for morning tea and a wander through mountains of parts and projects were enjoyed by all.
Many commonalities with Men's Sheds. Men employ their many skills for the mental and physical benefits of having a purpose and new mates to share it with.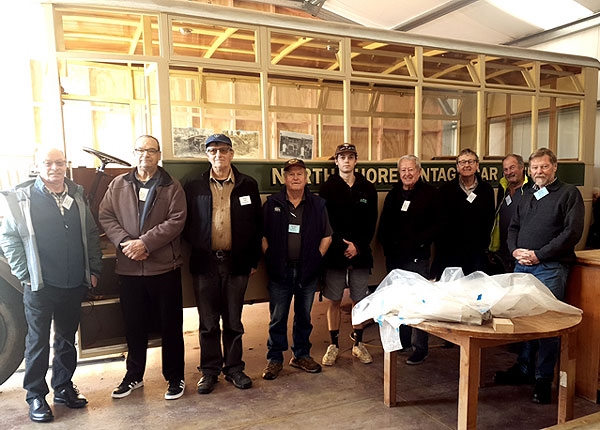 Opening hours
Tuesday 9am - 3pm, Wednesday to Saturday 9am - 12 noon.
Contact us
Email: [email protected]
Landline: 09 880 9800
Address: Waiatarua Reserve, 98 Abbotts Way, Remuera, Auckland 1050, New Zealand