Product - Water walls
Early in 2018, our shed was approached by the Mount Richmond Special School and asked if a water play wall could be designed by us.
We started by searching YouTube for Water Wall videos. Once we got some general ideas we set about creating a workable design.
As each unit is made we further develop and refine the design to be easier to make and more effective.

To date, we have installed over 25 units in local education centers.

The standard backing board is 1200mm x 1200mm. However, we are happy to quote for a Water Wall to be built to your size and specifications.

Click on this link http://roger.nz/waterwall.html to watch some videos showing Water Walls in action.

Please contact us for pricing and delivery details for this product which is made on demand.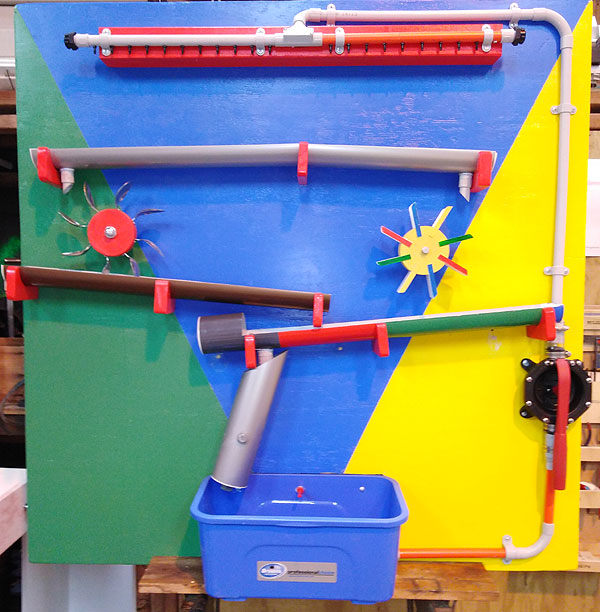 Opening hours
Tuesday 9am - 3pm, Wednesday to Saturday 9am - 12 noon.

Contact us
Email: [email protected]
Landline: 09 880 9800
Address: Waiatarua Reserve, 98 Abbotts Way, Remuera, Auckland 1050, New Zealand