Product - Rat traps
We have a dedicated team that manufactures rat traps. To date over 4500 have been made for a variety of volunteer-based organizations and property owners in the Eastern Bays area.
We are able to provide traps to individuals and are keen to work on trapping programs with other community groups.
The MSAE rat trap is specifically for suburban backyards. Its design is based on the "DOC 150" trap. It has been simplified to ensure a modest price, ease of operation and ease of manufacture.
We encourage all owners of traps to monitor their catches and report these to their local coordinator. The coordinator, in turn, will enter the data on the Auckland University CatchIT database which is building a nationwide catch record of all types of mammalian pests.
Please contact us for pricing and delivery details for this product which is made on demand.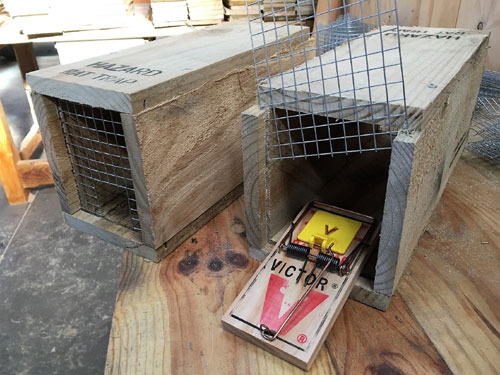 Opening hours
Tuesday 9am - 3pm, Wednesday to Saturday 9am - 12 noon.

Contact us

Email: [email protected]
Landline: 09 880 9800
Address: Waiatarua Reserve, 98 Abbotts Way, Remuera, Auckland 1050, New Zealand